Introducing Entropy Viva
The first in Entropy Singapore product line utilizing Ultra-Low Frequency wave to supply your beverages with antioxidants, energy and taste enhancement without the use of any chemicals or additives.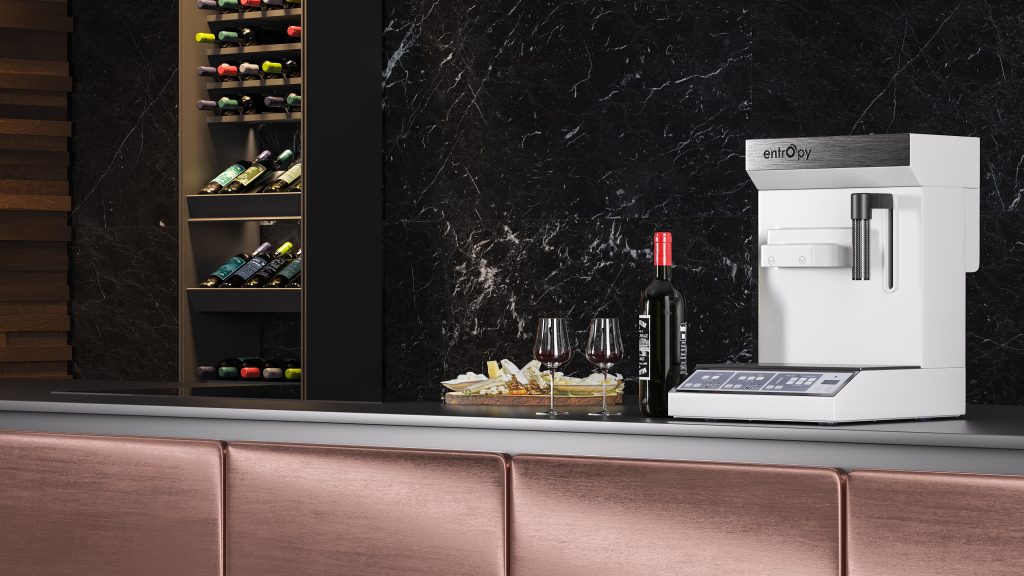 Entropy Viva has two isolated chambers for treating water and liquor separately. In addition, the probe at the front provides treatment for other beverages such as coffee, tea, juices etc
At a touch of a button, users are able to set treatment timings (pre-set timings also included), dispensing the beverage after treatment and activating a cleaning cycle in the chambers after prolonged usage.
For sales and general enquiries, email us at entropysg@ecospec.com
Interested in experiencing the wonders of Entropy? Email us to book an appointment! Our showroom is located at 8 Admiralty Street #05-11, Admirax, Singapore 757438.
We welcome overseas distributorships enquiries from the following countries:
Australia, Indonesia, Malaysia and Thailand